About Energy Matters Chiropractic Care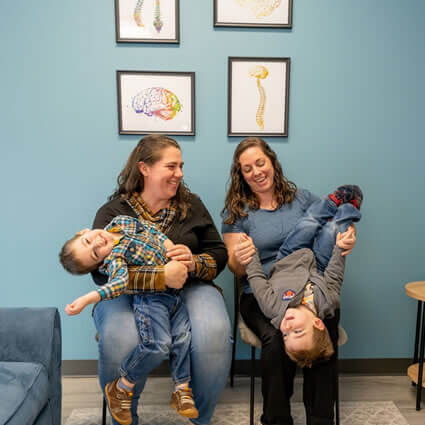 Dr. Caleb Caudill opened Energy Matters Chiropractic Care in March 2021 and chose Midlothian because he grew up in Richmond. "My wife and I wanted to do a lot more to help impact the community that helped raise us," he said.
As a first generation doctor, Dr. Caleb grew up relating to people of all backgrounds. He communicates to his patients at a level that's easy to understand, and lets them know how chiropractic and other healthy habits can benefit them.
When you meet with Dr. Caleb, you won't feel rushed or viewed as an appointment, but instead a valued patient who deserves to be heard and validated.
MEET DR. CALEB

Our Mission
To provide a family friendly and safe environment where people in the community can come and receive neurologically based chiropractic care.
Providing a Positive Experience
Have you ever sat in a chilly exam room with a gown on, waiting and waiting for the doctor to enter the room? That doesn't happen here. We try to provide a comfortable environment where patients can sit and not be on the exam table in the gown for an hour or more, or wait in a room to be seen for 30-40 minutes. We don't overbook, because we value your time.
Take That First Step
You don't have to put up with pain or settle for sub-optimal health. We want to help you get your health back on track. Contact our practice today to schedule an appointment!

About Energy Matters Chiropractic Care | (804) 464-5478